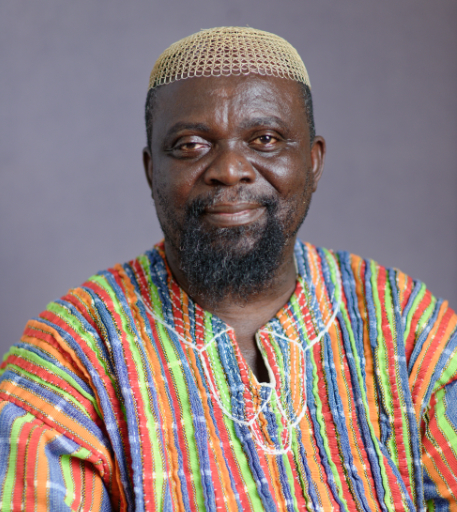 Greetings!
Welcome to the Faculty of Art, one of three Faculties in the College of Art and Built Environment. Thank you for visiting our site. The Faculty of Art, undoubtedly one of the premier art schools in Sub-Saharan Africa is an excellent choice for anyone seeking relevant knowledge and skills so far as attaining competence in the areas of Fine Art, Communication Design and Industrial Arts. We are also the only institution in the country that offers a programme in Publishing Studies.
The Faculty is made up of dedicated individuals, themselves, accomplished artists and professionals in their own right, who are very much abreast with current trends in their areas of specialization. Our strength lies not only in how we excel in connecting with students, but more especially in the creative ways by which we complement the classroom experience with real-world issues in our curriculum and instruction.
The Faculty at the moment operates from two sites on the beautiful KNUST campus characterized by green lawns and pockets of rich forest nestled in between University buildings. Our studios are adequately equipped to help offer appropriate hands-on training with assistance from well qualified technicians most of whom have had industrial experience and are well-versed in the transfer of competencies necessary for practice.
As a Dean, I am assisted by a secretariat of qualified administrators who ensure that we maintain a congenial environment for teaching and learning. My vision is to superintend over a Faculty that has all of its departments growing both in relevance and quality of graduates churned out. We can boast of vast alumni base, who aredominating the contemporary art and design world both at the local and international levels.
We are at the moment affiliated to a number of prominent art institutions and organizations with interest in our areas of specialization.
Enjoy our space and don't hesitate to give us feedback.
---
---
Departments in the Faculty of Art